This Easy Pear and Pumpkin Seed Salad recipe combines all things summer and fall. Topped with pomegranate seed, feta cheese, poppy seed dressing, and more delicious ingredients! This simple spinach salad recipe pairs perfectly with grilled chicken or steak.
Once the last day of summer hits, my mind immediately switches into fall mode. It could be 96 degrees outside, which is likely living in the south, but I'm still determined to transform everything around me into this favorite season of mine.
Salads are one of those foods that never go out of style because they are so versatile! I love how you can transform it to match whatever mood or month you're in.
This salad says, "Ok I understand it's still summer… but fall, I'm comin' for ya."
I combined my favorite colors & textures to embrace these last days of fruity summer salads but used the comforting fall flavors to make my heart happy.  it's loaded with bartlett pears, pomegranate seeds, pumpkin seeds, slivered almonds, dried cranberries & feta cheese.
SO good!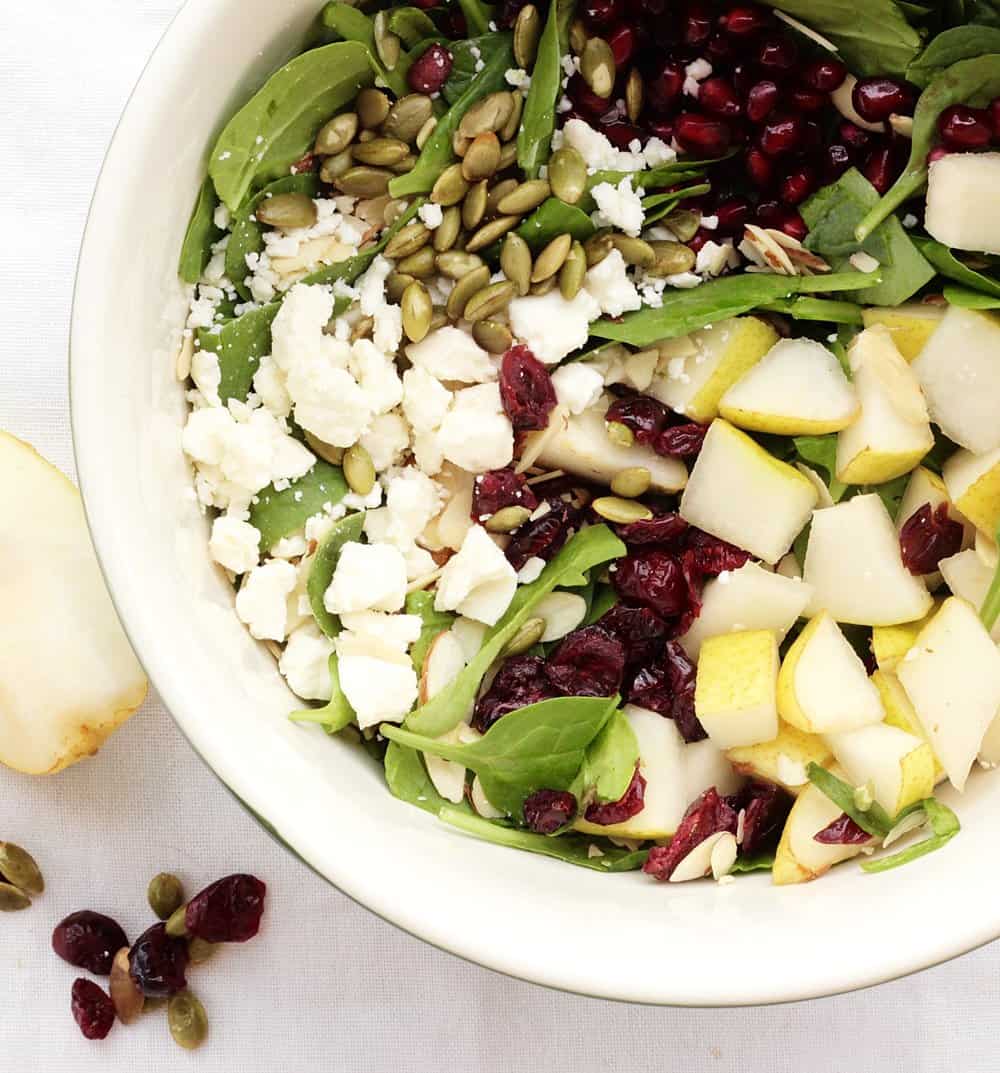 The pomegranate seeds add beautiful color while the pumpkin seeds give a festive touch. I also just love a good CRUNCH to my salads, ya know?
The pumpkin seeds also mellow out the tanginess from the feta cheese. I topped mine with poppy seed dressing (store-bought..guilty) & it did not disappoint 🙂
Eat up!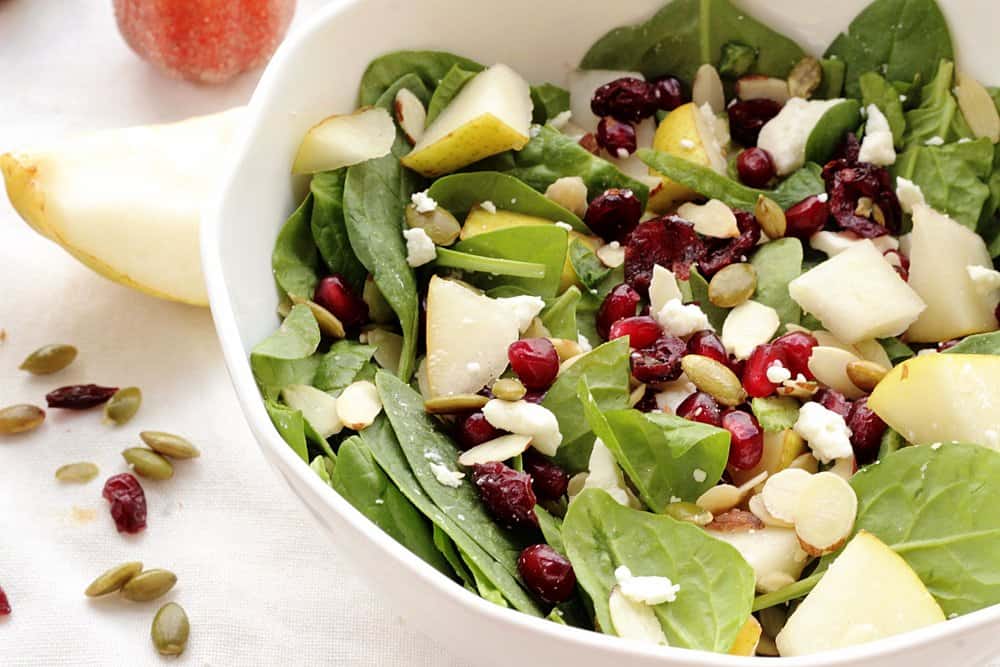 Ingredients for Pear and Pumpkin Seed Fall Salad:
8 oz. baby spinach
2 Bartlett pears (firm but ripe), cored and sliced
2/3 cup pomegranate arils
1/3 cup dried cranberries
1/3 cup pumpkin seeds
1/3 cup slivered almonds
3 oz. feta cheese, crumbled
poppyseed dressing, to taste
How To Make this Pear and Pumpkin Seed Fall Salad:
Chop up pears and measure out ingredients.
Place all of the ingredients in a large salad bowl.
 Drizzle with the desired amount of poppyseed dressing and toss to evenly coat.
Serve immediately! 🙂
PIN ME FOR LATER