17 of the BEST Dairy Free Protein Shakes
It's hard to find dairy-free protein shakes! But thankfully we have done the leg work for! Here are 17 Homemade Dairy-Free Protein Shake recipes that are sure to satisfy your tastebuds no matter what mood you are in!
Let's start with my favorite blender. I have the Ninja Kitchen System and I absolutely love it! While I love making protein shakes in it, I also use it to make blender muffins! I know that sounds crazy but it's true! If you are interested check out Dairy Free Banana Blender Muffins.
Also, I really hate the smell of plastic protein bottles, especially if they left in the car, YUCK! So I really like these glass ones! You never have to worry about them stinking, they are dishwasher safe, and are great for on they go-they fit great in the car cup holder!
You may also notice that some of these are called smoothies. Anytime you want to make them thinner just add your dairy-free liquid of choice!
Dairy Free Protein Shakes
This healthy coffee banana smoothie recipe is vegan, gluten-free, and dairy-free! An easy breakfast on-the-go that's packed with oats, chia seeds, coffee, and more good-for-you ingredients that are sure to keep you full and satisfied.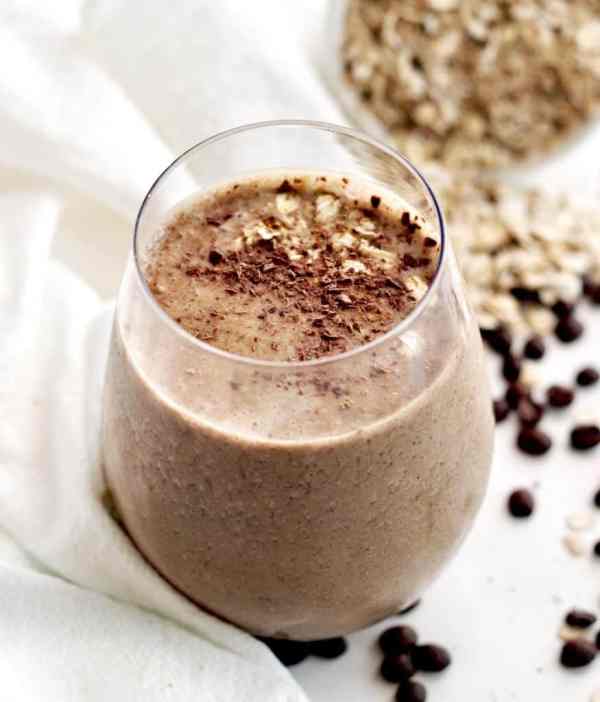 This naturally energizing super green parsley and cilantro smoothie is full of nutrients, vitamins, and antioxidants. It's perfect for improving digestion too.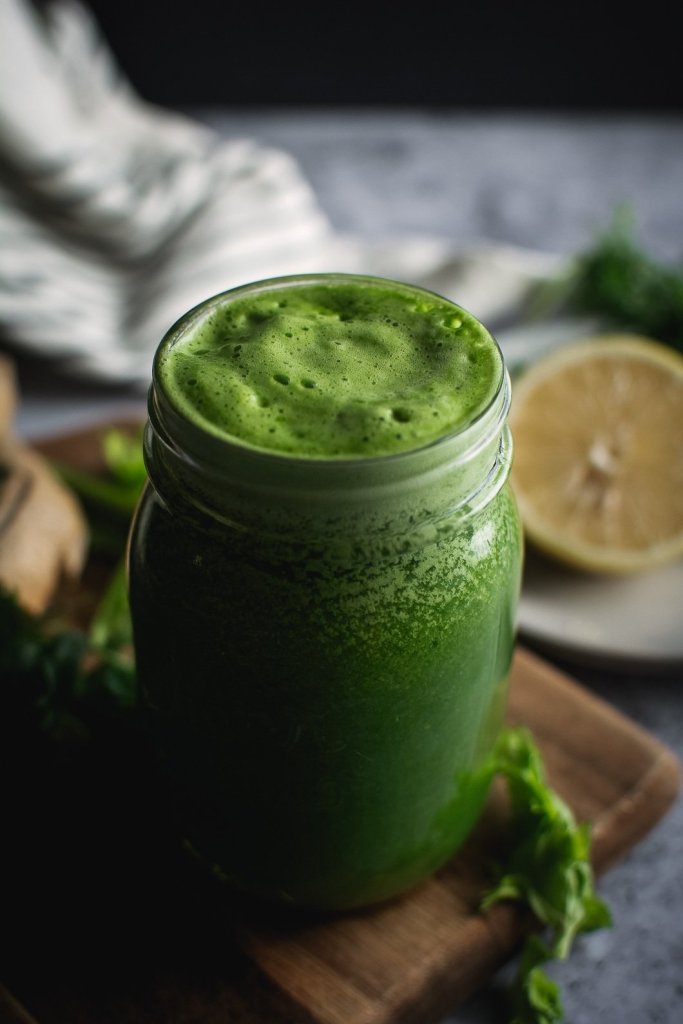 An easy protein smoothie recipe that tastes just like a peanut butter cup! A gluten-free and vegan protein smoothie perfect for breakfast or a post-workout snack that will fuel you up with nutrition!
This Dairy-Free Chocolate Banana Protein Smoothie is creamy, chocolatey, and healthy! Great for breakfast or dessert!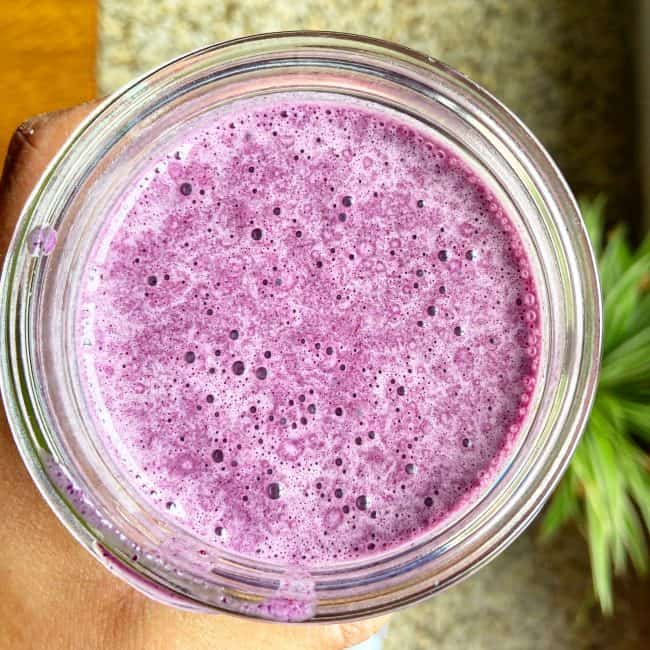 Made with berries, coconut milk, and a splash of vanilla, the Vegan Strawberry Smoothie will hit the spot! If you want it more of a shake consistency simply add more milk or water!
A satiating and hunger-crushing recipe for the best Vegan Coconut Coffee Breakfast Shake! When you're rushing out the door, but still need morning fuel to keep you going all day, this gluten-free, healthy high fat, sneaky protein smoothie is just what you need (with a caffeine kick)!
An easy dairy free protein shake with over 20 grams of protein and can be made in just 5 minutes! Perfect for an on the go breakfast or a post workout snack!
Looking for a dairy free protein shake without the powder? This Dark Chocolate Raspberry Protein Shake will hit the spot and has 21 grams of natural protein!
This Gut-Healthy Thick & Creamy Chocolate Smoothie will be your new go-to! Packed with probiotics, hidden veggie nutrition, is gluten-free, vegan, top 8 allergy and paleo-friendly! With banana-free super creamy sweetness, this healthy smoothie recipe will cure your chocolate craving!
A creamy, delicious, and totally paleo Low Carb Cold Brew Protein Shake Smoothie — because sometimes, you want to make coffee more of a meal.
This vegan chocolate protein shake is homemade and packed full of nutrition that is delicious and that helps keep you full!
This vegan protein shake has 66 g of protein in it and plenty of other nutrients for those looking to put on good clean weight!
A great day starts with a balanced breakfast! Try a Vegan Green Apple Cinnamon Shake for something new and exciting! Perfect to take on the go, after workouts, or as a snack!
Need protein, fruits, and veggies? Try this Peanut Butter Vegan protein smoothie! It's icy and refreshing! To make it thinner just use a little more liquid!
This Lemon Cream Pie Protein Shake is perfect for the warmer months and will leave you feeling fresh and revived!
I can not wait for you to try all 17 of these dairy free protein shakes! Do me a favor, the next time you make one, tag me on Instagram so I can share in my stories!
PIN ME FOR LATER