50 Calorie Breakfast Cookies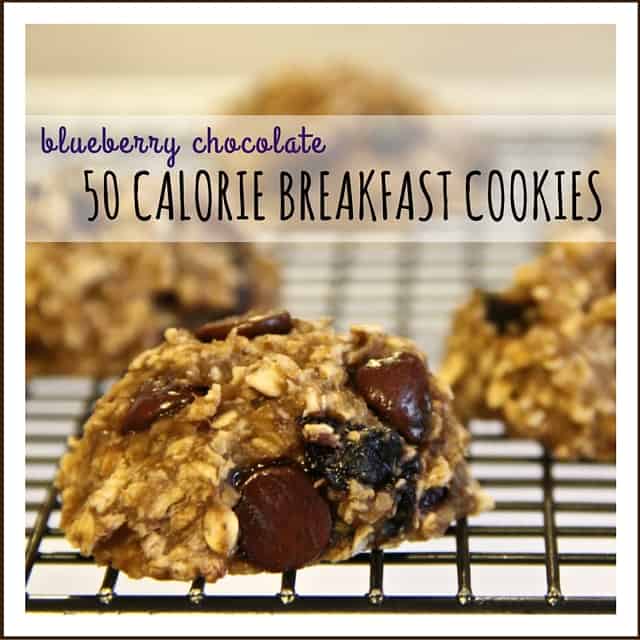 Cookies and breakfast in the same sentence? okayyyy!
This weekend I went home for Labor Day and spent some good ole quality time with the fam. Whenever I go home I'm sure to take advantage of the spacious kitchen and all the top-notch baking utensils/equipment we have handy. (Basically anything electric falls under this category since we can't even have a toaster in our dorm… I wish I was kidding.)
My mom makes THE BEST cookies. I know everyone thinks/says that about their mom's cookies.. but seriously. She's famous for them. Once you try one of Mrs. Yontz's cookies, every other cookie seems to let you down. Remember back in elementary school when you'd trade lunch items with your friends? Yeah, I could get someone's entire lunch for one cookie. I'd pass. Anyways, I think y'all get my point.
Since I can't be eating her wonderful, buttery cookies all day, I wanted to make something I could grab instead that was guilt-free. I'd heard of people using bananas as a healthy alternative for all sorts of things and thought why not give it a try? I mean hey, I like bananas; they're inexpensive (aka free when you take them from the caf at school) and they're very sweet, yet nutritious. Basically there was no reason not to go for it.
They turned out really well and I'm excited to share the recipe with you! The cookies shape won't change much throughout the baking process. Next time I might try to flatten them out and see what happens. I decided to call them "breakfast cookies" because I definitely see myself grabbing a couple with my morning coffee, and who doesn't want to start their day with cookies!? Tell your kids you're giving them cookies for breakfast and see what happens. Actually, tell anyone you're serving cookies for breakfast and see what happens.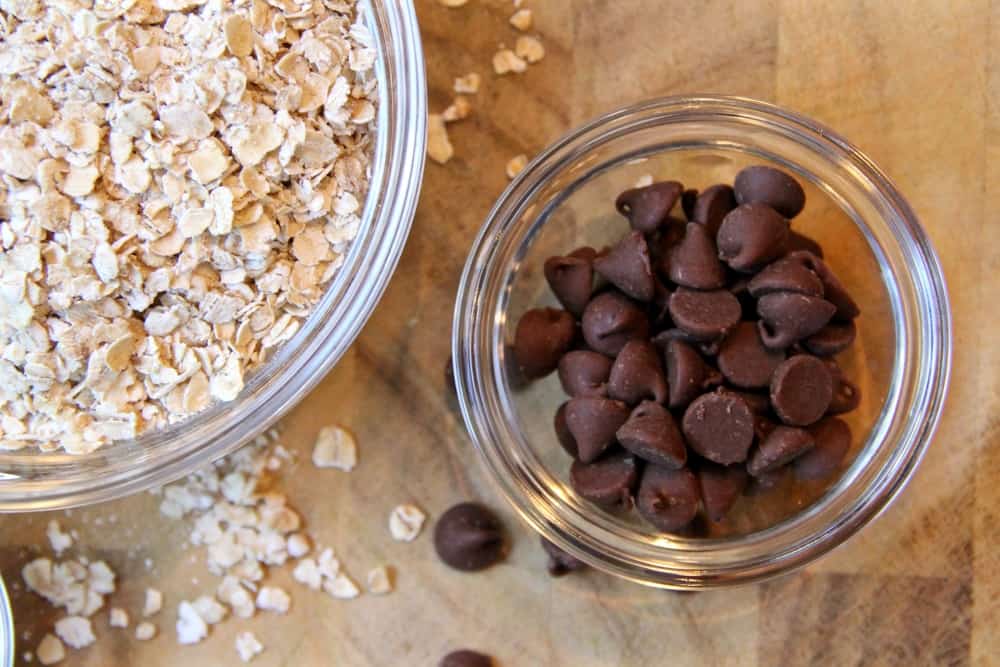 Ingredients:
2 Cups Oats
3 Ripe Bananas
1/3 Cup Unsweetened Applesauce
1/4 Cup Chocolate Chips
1/4 Cup Dried Blueberries
1 Tbsp Vanilla Extract
1 Tbsp Cinnamon
Baking Instructions:
Preheat the oven to 350 degrees.
Cut up and mash the bananas in a mixing bowl until most of the bumps are gone. You can use a mixer if you have one handy or just use a fork if not. #dormlife
Next, add the applesauce, vanilla and cinnamon. Combine until smooth and everything is blended.
Add the oats and continue mixing until you form a dough.
Lastly, add the chocolate chips and dried fruit. I chopped my blueberries before adding them because they were pretty large.
Use a tbsp to measure out cookies.
Bake for 15 minutes. Makes two dozen cookies.
Nutrition Breakdown:  560 cal (oats) + 315 cal (bananas) + 33 (apple sauce) + 70 cal (blueberries) + 280 cal (chocolate chips) = 1258 cal/24 cookies =  52.4 Calories Per Cookie
healthy low-calorie breakfast cookies
Chat soon,
elizabeth